A few weeks ago, our Cloud & DevOps Solutions team worked on behalf of a Swiss production company called Freestudios. Fiction, cinema, reports, films, and even TV series: The company's scope is vast! When video is the topic, data storage is essential. On the one hand, there is a large volume of data processed daily; on the other, all this data needs to be accessed remotely.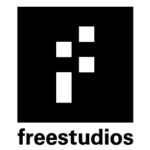 "Our strength is being able to combine every technical skill needed."
Olivier Lapaire, Freestudios IT Manager
To address this issue, Freestudios has chosen a flexible storage system that rapidly Increases available volume: CEPH. Unfortunately, in-house teams had changed since its installation, and the system could no longer be used.
That's the issue: How can a complex technical storage solution based on ARM architecture that requires a protocol supporting three operating systems—Linux, Windows, and MacOSX—be used?
A customised solution adapted to Freestudios' needs
"When I started looking for someone to support me on this project, I ran into many people who didn't know CEPH at all. The technology is fairly new and not widely used," 
says Olivier Lapaire
This is where our Cloud & DevOps Solutions experts come in. Following a recommendation, Freestudios' IT manager Olivier Lapaire, contacted Clément and Benjamin who carried out an initial analysis to precisely define the project's needs and constraints.
The first issue was big: The hardware was proprietary. As a result, the Taiwan-based company Ambedded had to be contacted to ensure the feasibility of the assignment. Once this doubt had been removed, it was possible to start adjusting the storage server settings to suit their final use (particularly large volumes).
"Benjamin worked both on-site at the client's location, remotely, and with adapted schedules to coordinate interactions with Taiwan."
Clément Raussin, Head of the Cloud & DevOps Solutions Department
After four days, the system was operational.
"I really enjoyed working on solving Freestudios' problem. I was able to benchmark and think about the best possible implementation to find a solution that fully adapted to this very particular case for use in post-production."
Benjamin Calvet, Cloud & DevOps Solutions Department
« La mission s'est très bien passée, j'ai trouvé une équipe très à l'écoute, professionnelle et agréable. Benjamin connaissait son sujet. Il a même soulevé des problématiques nouvelles pour lesquelles nous avons lancé une seconde mission avec le département IT Operations & Support Services de Qim info. »
Olivier Lapaire, Freestudios IT Manager
Ongoing training and guidance
The Cloud & DevOps Solutions Department's assignment raised other issues. The first is autonomy. Freestudios initially turned to Qim info because the company did not have the in-house skills to set up the storage system. Once this step was completed, our teams trained and prepared the necessary documents to give Freestudios teams the autonomy to use the system daily without needing an external service provider.
Our IT Operations & Supports Services Department carried out a global network audit. This report provided recommendations to make the entire Freestudios infrastructure fully operational.
"Freestudios is evolving in a sector that is undergoing profound changes. As such, we have started thinking about several processes. Qim info teams showed me they had the technical expertise and experience to meet our needs. Of course, I hope to continue working with Qim info on future IT topics for Freestudios."
Olivier Lapaire, Freestudios IT Manager