At Qim info, as in all digital services companies (ESN), consultants on assignment represent the major part of our workforce.
Even though human resources play an essential role in our business, the challenge is simple: how can we integrate and retain in our teams consultants who do not share their daily lives in our offices? And even more so in times of physical distance as we have been experiencing for the last 2 years!
Qim info has taken up this challenge by inviting a consultant to take part in the management committee meetings during a year. This approach allows him to take part in the company's strategic decisions and to carry the voice of his colleagues. Last to join the Codir in March 2019, Pascale Blanchard held this role a little longer than expected due to the health crisis. She left her seat at the beginning of January 2022 to David Vucic, a consultant for 12 years for Qim info. Let's look back in an interview on this unique experience for our 2 collaborators.
---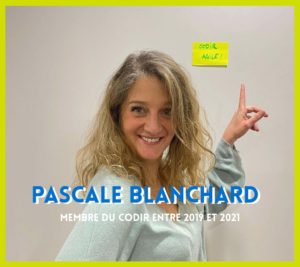 Pascale, what do you remember about your experience at the Codir?
Pascale : It was really very rewarding! My vision of Qim info has changed a lot too, I already had the feeling that this company was not like the other ESN and that we were not treated like numbers. My presence in the Codir has allowed me to confirm this feeling: the whole Codir is really listening to new ideas, ready to exchange to make the company progress together.
What projects did you work on during this period?
Pascale : I was able to propose many ideas during my "mandate". To pick just one, I would say that the launch of work on the Collaborator Portal is the most significant for the consultants. I also worked in collaboration with the departments concerned to propose improvements in the management of inter-contracts (IC) for example: in my opinion, these periods should allow us to evolve according to our desires and our professional projects. Generally speaking, I proposed experiences that would create links and sharing. The goal is always to promote well-being, motivation and the feeling of belonging at Qim info (we didn't tell you but Pascale is an Agile coach!).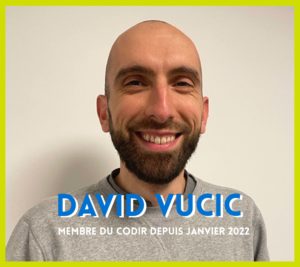 David, you also want to bring a fresh look at inter-contracts. Why is this topic so important?
David : Managing inter-contracts in an ESN is a delicate subject. Very often, the end of a mission is synonymous with leaving the company, whether by personal choice or not… At Qim info, it doesn't work like that. There is a real effort made to make the most of this inter-contract period by training or working on internal projects. I can talk about it easily as I was in this situation and today I am pleased to join the Codir to invest myself even more in the company!
What convinced you to participate in the adventure and to say "yes" to the Codir?
David : First of all, the fact that it was proposed to me! Secondly, this proposal came at a time when I was looking for other challenges in my professional life. I already had the opportunity to propose to the Board of Directors the development of a Corporate Social Responsibility (CSR) project. This first subject was very well received since Qim info launched an audit with Ecovadis at the end of last year!
In addition to the CSR approach already well advanced, how do you see your role for this year 2022?
David : My objective is to continue the work already started by Pascale and the previous people: to be the voice of the consultants to the members of the Codir, to continue to bring out ideas, to exchange on the good experiences and the not so good ones…To progress together finally!
Le mot de la fin ?
Pascale : I wish David to have as much fun as I did in this role! Discovering Qim info from the inside has really reinforced my idea that anything is possible in this company, as long as you bring relevant arguments.
David : I sincerely thank Pascale for all the work she has done and for her unbounded investment in this role! I am very happy and proud to take over and I thank of course the members of the Codir for the confidence they have placed in me.