With almost 20 years of existence, Qim info has exceeded the number of 500 collaborators in 2022, thus obtaining the 3rd place in the ICT Journal ranking. In just a few years, our company has become a key player in the IT sector in the French-speaking part of Switzerland thanks to the recruitment of large number of talented people who meet the growing needs of our customers every day. 
« Our 3rd place in the ICT Journal ranking reflects the continuous expansion of our scope of intervention over the last few years, in terms of projects and skills ».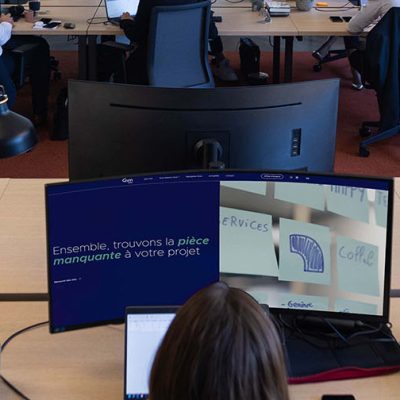 The integration of new skills allows Qim info to offer more services and opportunities to our clients every year. In addition to the talents of our consultants, we now have 5 departments of experts (Data & Innovation, Cloud & DevOps Solutions, Modern Workplace & Workstation, IT Operations & Support Services, Custom Software Development) integrated into our internal teams and able to work on specific technical projects. To support this growth, in 2023 we will move to new premises of 1000 m2 in Petit-Lancy, but also in other areas in Switzerland and France.
« 2023 will undoubtedly be filled with new challenges and opportunities. One thing is for sure, what will not change at Qim info is the way we work with our collaborators and clients, putting listening and sharing at the heart of our concerns. »