Karim Sekkaï, Director of Qim info, and Nicolas Borghese, General Delegate of the Club des Entreprises, met on Thursday, February 9, 2023 to ratify the partnership agreement between the two entities.
"The signature of this partnership formalises Qim info's commitment to the education of tomorrow's professionals."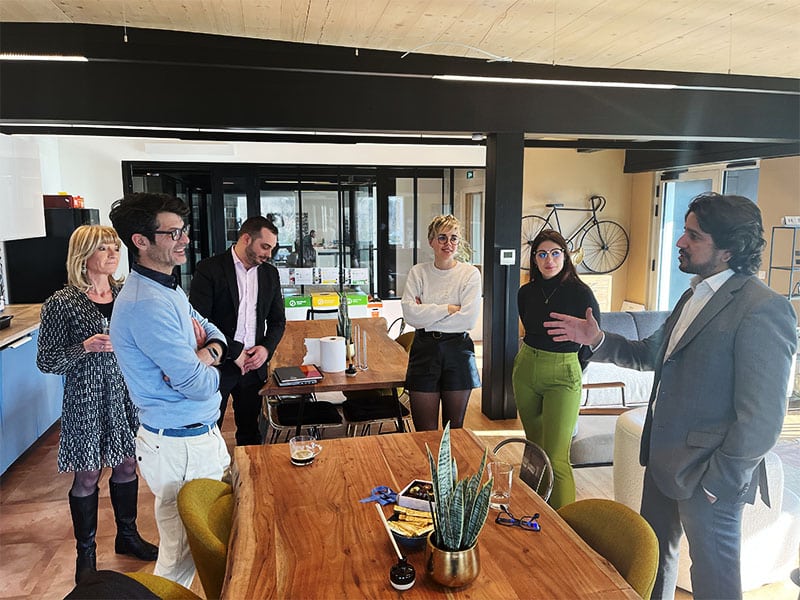 In partnership with the Club des entreprises de l'Université Savoie Mont Blanc, Qim info participates in developing training courses and maintaining employment in the Savoyard area by carrying out targeted actions (hosting students for internships, work-study programs, support for entrepreneurship, workshops aimed at professional integration, mentoring, and more).
Every year, USMB trains 15,000 students in seven teaching facilities in Savoie and Haute-Savoie, and also offers numerous continuous learning programs (professional training, APEL, etc.).
With nearly 550 professionals working between Switzerland and France and who are experts in their fields, Qim info shares this approach and wishes to be a resource for future professionals who will be likely to join our teams in the near future.
Our entire team is very proud to contribute to boosting the local economic fabric alongside the many other partners of the Club des Entreprises de l'Université Savoie Mont-Blanc!