As you may have read in a previous article, Qim info is committed to training the IT experts of tomorrow. But what happens once their studies are complete? In this article, we hear from Jean-Christophe, Quentin, and Paul, former work-study apprentices and interns who are now on permanent contracts with the company. 
Could you start by telling us a bit more about your career path?
Jean-Christophe: After obtaining my scientific baccalaureate, I joined the preparatory class at ISEN (digital engineering school) with the aim of becoming a developer, before eventually choosing a speciality in cybersecurity in my fourth year. I appreciate the philosophy behind cybersecurity topics: understanding how a system works to better "break" it and thus discover new uses for it.  
For my fifth and final year of studies, I joined the Qim info agency in Annecy as an apprentice in the position of systems and network administrator and security expert for the Cloud.  Mid-year, I had the opportunity to join the Geneva Centre of Expertise. 
Quentin: I also passed a scientific baccalaureate before embarking on a computer science DUT and completing my course at EFREI (School of Generalist Digital Engineers). I was lucky enough to start work-study from my second year of studies, joining a French public organisation until the end of my schooling.  To validate my Master's, I had to do an internship abroad: that's how I joined Qim info in Geneva as a DevOps intern for six months.  
Paul : Unlike Jean-Christophe and Quentin, I pursued a baccalaureate in Laboratory Science Techniques. I hadn't really planned on going into IT! But my curiosity led me to enrol in a BTS SIO (Information Technology Services for Organisations) and then, step by step, a professional degree at the IUT in Clermont-Ferrand, alternating between studying and working for a software publishing company. I then worked for a year as a Full Stack developer for a company that publishes identity papers before starting a Master's in Management and Computer Science. My journey with Qim info began at this point, when I joined the teams at the Annecy Centre of Expertise for my end-of-study internship, which lasted six months.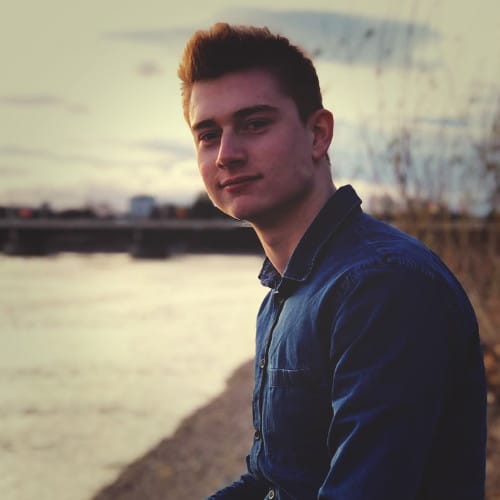 Quentin: I have kept my job as a DevOps engineer, and I now work part-time with one of our clients! I have been able to consolidate my knowledge of certain technologies and, above all, added another string to my bow by participating in the development of business proposals, for example. 
Paul: I continue my career as a Full Stack developer, participating, among other things, in the development of internal applications for the intranet…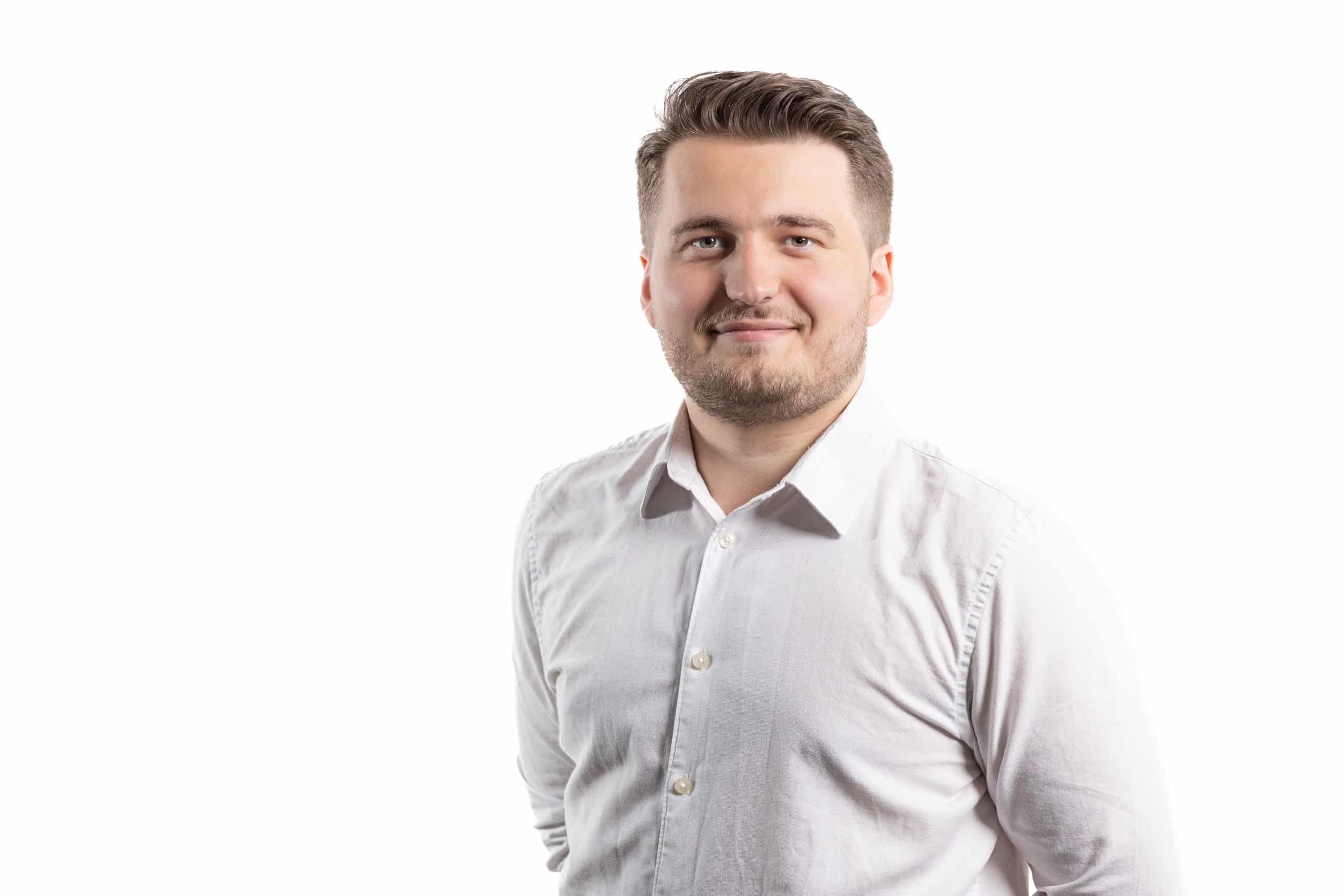 Jean-Christophe: My job title has evolved, and I am now a security engineer. My year of alternating work and study allowed me to improve my skills in Microsoft Cloud technology, leading me to manage some projects in the Modern Workplace and Workstation department internally. My managers have also started involving me in client projects related to the implementation of Cloud functionalities (migration, security, etc.).   
Why did you decide to continue your career at Qim info after finishing your studies?
Jean-Christophe: As a work-study apprentice, I never felt like cheap labour, and I always received help when necessary. I was fortunate to be very well supervised by professionals with true expertise, which allowed me to learn so much.   
Paul: Professionally, the projects are interesting; I get along very well with my team, and communication with other departments is always kind and supportive. It's also worth noting that Qim info is a dynamic company that regularly organizes events and sports meet-ups for its employees.



Quentin: What convinced me was, on the one hand, the diversity of the assignments: API Ops, Kubernetes, Terraform, CI/CD, GitOps… We've got it all! And on the other hand, I felt really taken seriously. I'm grateful for the trust placed in me, especially for a "junior" profile.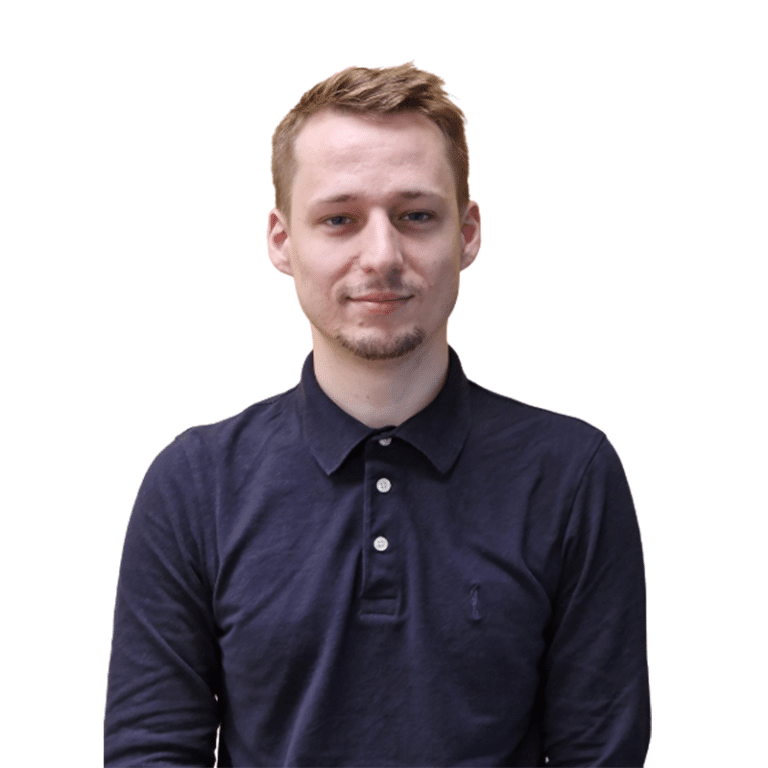 What is your biggest daily challenge, and what is your goal for the end of the year?
Jean-Christophe: Working on a multitude of projects at the same time!  You have to be well-organised to manage your time, anticipate the needs of clients or internal colleagues, and prioritise tasks. Qim info offers training and awareness programs on cybersecurity for businesses. My goal for the end of the year is to contribute to the development of this program, in collaboration with several of our technical experts.
Quentin: Since I work part-time with one of our clients, I have to juggle two different schedules, two entities with different ways of operating and communicating. Technically, I need to master cutting-edge subjects as well as older technologies. These are real challenges!  
My goal? To successfully complete my assignment with the client! 
Paul: Technology evolves quickly, and it is crucial to constantly update one's skills, learn about advanced methods such as managing rights and certificates, and deploying mobile applications to stores. It is essential to stay informed and test niche information as it emerges.   
Additionally, I am committed to providing excellent technical support to the work-study apprentices I work with daily.  
My goal? To complete the development of our internal applications by early 2024.