Erwan, you joined Qim info at the end of 2019. How did you get to this line of work?
Erwan: after four years' experience as a Business Manager in an IT services and consulting firm in Nantes, France, I felt like starting a new project. Having already been in contact with Qim info a few months before, I consulted their job offers and came across this opportunity in Zürich.  
I joined Qim info as Business Unit Manager at the end of 2019, aiming to kick off and grow sales for this brand-new agency in German-speaking Switzerland. It is an interesting and very motivating challenge! 
What is your role at the agency?
Erwan: I arrived in Zürich after a few weeks in Geneva, in the original Qim info offices, to fully understand the essence and values of the company. 
In reality, Qim info's Zürich office and my adventure really started at the beginning of 2020, with everything to build. Our IT services and consulting agency is already recognised for its expertise in French-speaking Switzerland, notably in Geneva. Because Zürich is the main economic centre of Switzerland, it was logical that Qim info establish offices here to pursue its development.
What key milestones have you passed since the agency was founded and what are the main challenges ahead?
Erwan: as mentioned earlier, the first date to remember is the agency's launch in January 2020. This was followed by a year of discovering the Zurich market, prospecting, and sharing with experts with interesting profiles who would become potential future consultants. 
This period was amid the Covid-19 epidemic, which complicated our task and modified our plans for this new business. It was quite challenging to get in touch and meet everyone. But we didn't give up, and today the steps we took have finally paid off!  
In early 2021, businesses began to reopen, and I was able to start meeting people in person. During the summer, we moved into our new offices, and Prince, our Business Manager, joined me. Florian joined our team a few months ago to continue our commercial development.  
Today, the Zurich office counts three Business Managers and ten consultants. We work closely with our recruiters and the administrative teams at the Qim info Geneva and Lausanne offices. 
Prince, Florian, you joined the Qim info team alongside Erwan. What is your role in the team?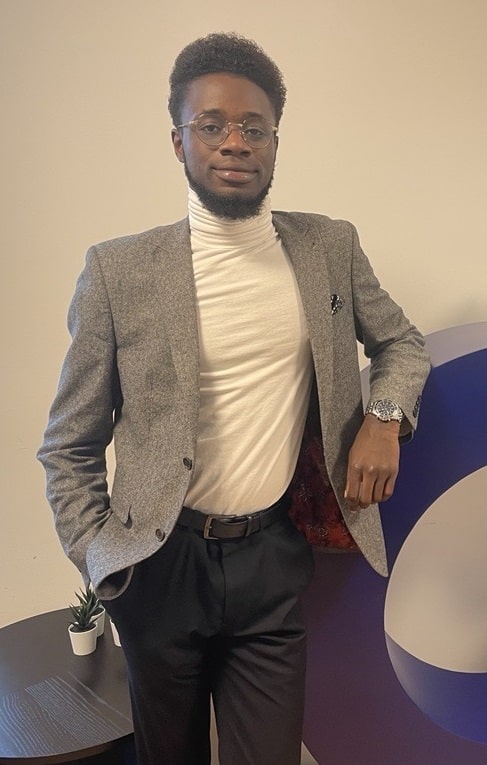 Prince: I have been with Qim info for a little over one and a half years. Before Qim info, I worked for a few Microsoft Technology recruitment firms in England, where I also completed my college and university studies before returning back to Switzerland.  
My main responsibility in addition to other tasks, is to grow our client portfolio within the German speaking part of Switzerland by presenting our services to various prospects within different sectors. 
It's been a great journey so far and I am very delighted to be a part of our team here in Zurich and witness the gradual growth of our agency. I am excited about the future here in Zürich and proud to be a part of the larger Qim info family
Florian: to quickly introduce myself, I'm 32 years old, from Germany. I joined the Zürich office in July as a Business Unit Manager. I knew Prince from working together in Prague previously- so he got me in touch with Qim info. The challenge of building the office and having the room to create a culture were the main points that attracted me. And ever since becoming part of the team, I've been impressed by the drive and energy within the organization.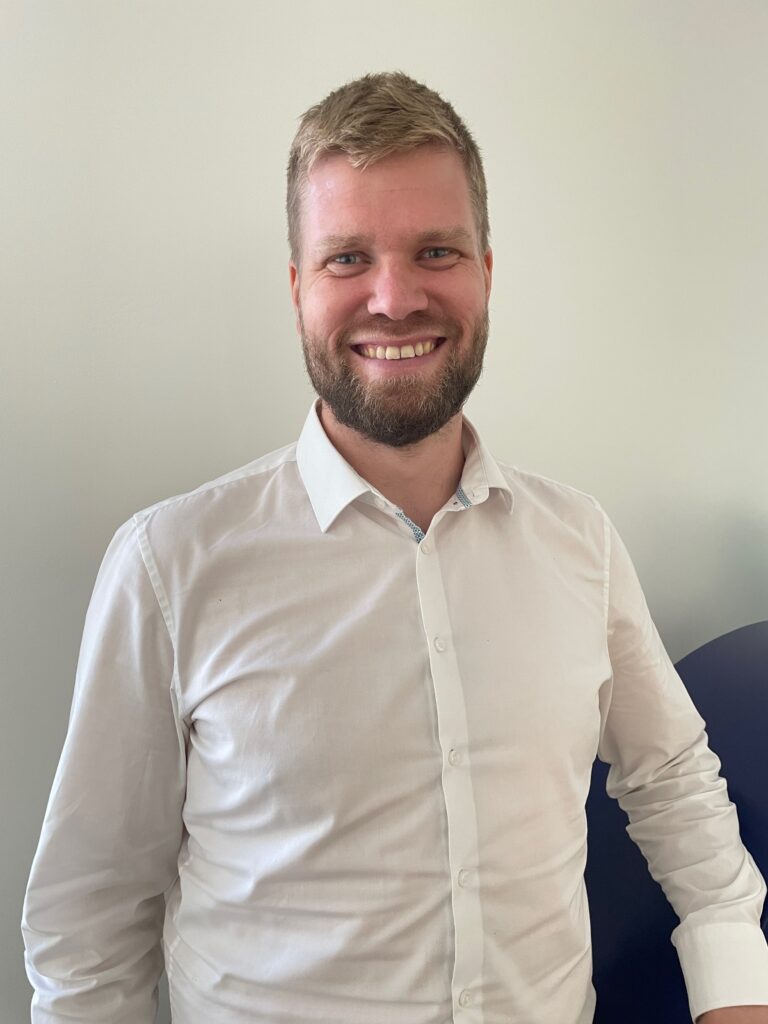 What were the first projects you worked on?
Erwan: most of our clients are based in and around Zurich and Basel.  
To give you a few examples of delegated assignments, we are working with Credit Suisse on customer-oriented projects to support them in implementing reporting tools and a new CRM.  
We are also helping a pharmaceutical company overhaul their IT infrastructure, which should take several years. At the same time, we are supporting their cybersecurity department in a project to segregate IT and OT security, i.e. the industrial IT that can be found in their laboratories or production units.  
From time to time, we conduct projects with Qim info's expertise centre, such as with the Data department, to audit how data is organised in a medical company and offer solutions to optimise their operations.   
How do you see the Zurich office in the coming months?
Erwan: by the end of the year, I would like to have about 15 collaborators at Qim info Zürich. After three years of existence, we are in a pivotal phase: The objective is to accelerate our growth. This is achieved by maintaining customer relationships through our team of Business Managers.